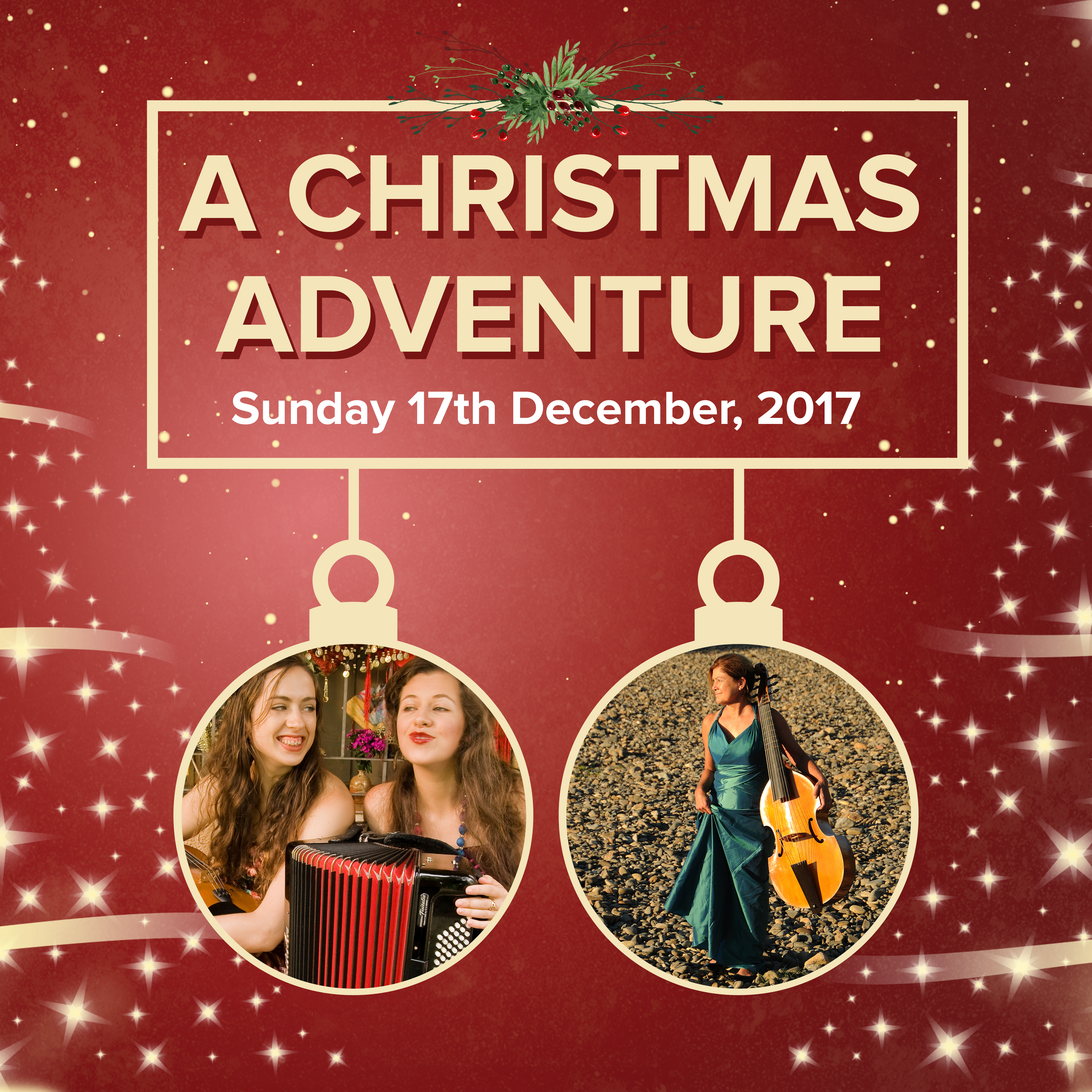 I have been avoiding doing a Marais Project Christmas concert since 2000 when I founded the group.  Not because I don't like the concept, but because so many ensembles do Christmas so well that it's hard to know how to add anything to the mix.  My avoidance came to a head late in 2016 when The Independent Theatre asked The Marais Project to close their 2017 Sunday concert series.  Now I had to do something!
My first thought was to ask Emily-Rose and Susie to perform as they are so versatile and talented and so easy to work with.  For bass I could not go past my good friend Steve Elphick.  Multi-instrumentalist Shaun Ng was able to join us too. When we released our 6th CD, Spinning Forth, we decided to make this our CD launch concert and fortunately long-term Marais Project lutenist Tommie Andersson could make it.  So, what we going to play today, and the players themselves, are an eclectic mix and eclectic is good if you want to present a Christmas Adventure that is not Handel's Messiah!
As you can see, the music will be SO varied with brackets of French, Swedish and Latin American carols, songs and instrumental pieces as well as the launch of "Spinning Forth", our 6th CD.  I hope you can come along!
Tickets at: http://www.theindependent.org.au/Events/The-Marais-Project/A-Christmas-Adventure
Jenny Eriksson, Founder and Director, The Marais Project
Program
French Christmas bracket (arranged by Jennifer Eriksson)
-Marc-Antonie Charpentier (1643 – 1704) – Ou sen vont ces guays bergers
-Pierre Dandrieu (1667 – 1733) – Joseph est bÍen marÍé
-Marc Antonie Charpentier – Une jeune pucelle
-Claudio Monteverdi (1567 – 1643) – Chiome d'oro (Tresses of gold)
Marin Marais (1656 – 1728) Pièces de viole, 1717 – Suite in E minor from book IV. Arranged by Emily-Rose Šárkova for viola da gamba and piano accordion
-Rondeau Paÿsan
-Sarabande
-La Matelotte
-La Biscayenne
Jennifer Eriksson – The Garden Party – (inspired by "Feste Champétre" from Marin Marais' Suite d'un gout Etranger)
Interval
CD Launch, "Spinning Forth" – Ms Kate Tribe, founder of ClassikON
Hjort Anders Olsson (1865-1952) – Min levnads afton (arranged by Tommie Andersson)
Swedish Christmas bracket
-Äta Litet – Roman
-Jul, Jul Strålande Jul
-Frid På Jord
-Vi Ska Ställa
Tarquino Merula (1594/95 – 1665) – Canzonetta Spirituale sopra alla nanna
Latin American bracket
 –Ariel Ramirez  – La Anunciacion
-Carlos Carabajal and the Rios Brothers – De Fiesta en Fiesta
Performers
Susie Bishop – voice & violin
Emily-Rose Šárkova – voice, piano accordion & bandoneón
Tommie Andersson – lute
Shaun Ng – theorbo
Steve Elphick – double bass
Jennifer Eriksson – viola da gamba